Ready from the off:

corporate publishing for DFB aktuell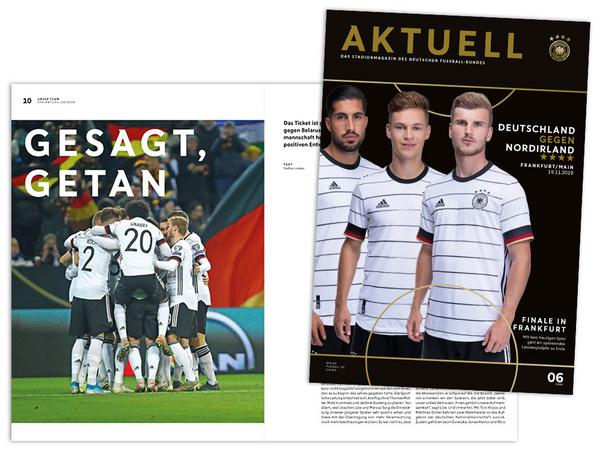 The German national football team will play it's last game of 2019 against Northern Ireland in Frankfurt this evening. Joachim Löw's team has already booked its ticket to the European Championship. Now it's all about winning the group. To keep fans in the stadium up to date, they will receive the German Football Association's DFB aktuell magazine free of charge. To keep this as up-to-date as possible, the latest content, production and delivery were realised in just three days.
Ruschke und Partner is responsible for full-service corporate publishing, from the planning and design of the stadium magazine to its high-quality production. All executed with high precision and at full pace.